WinMTR is a freeware tool that combines the functions of the traceroute and ping programs in one network diagnostic tool.
Start by downloading WinMTR here: https://sourceforge.net/projects/winmtr/

Unzip the files and run the executable for your architecture.
Enter the hostname of your server of your server in the Host field (note: do not enter your server's port number)
Push the Start button and allow WinMTR to gather statistics for 10-15 mins.
Copy or export the results in text or HTML format and attach them to a ticket with our support department.
The screenshot below shows how it works: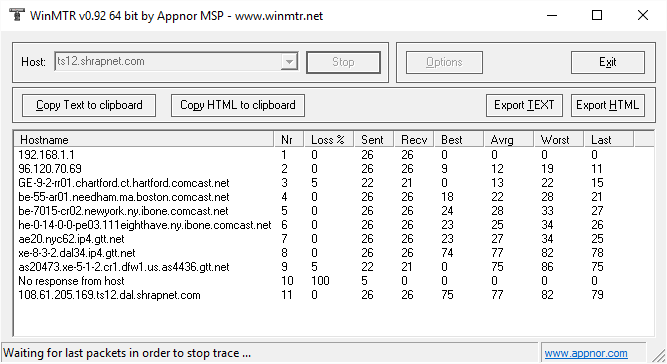 Posting has been disabled.